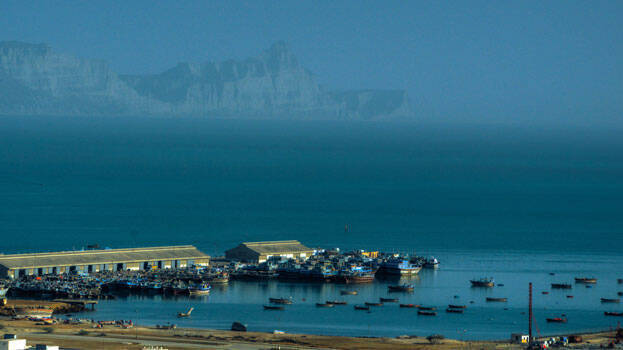 LAHORE: Pakistan's economy is on the verge of economic collapse and the situation is worsening with every passing day. Pakistan owes billions to the other nations. The country's foreign reserves have shrunk to just 7.8 billion. Despite this situation, some countries shows much interest in Pakistan. These three countries are preparing for huge investment. The Gulf states of Qatar, UAE and Saudi Arabia are showering Pakistan with love.
The Qatar Investment Authority has recently announced that they are going to invest three billion dollars in Pakistan. Qatar's response was after Pakistan's Prime Minister Shehbaz Sharif's visit to Doha. Media such as Al Jazeera reports that Qatar Emir Sheikh Tamim bin Hamad Al Thani is interested in making some special investments in Pakistan. The Pakistani government has announced that it will provide all assistance to Qatari citizens to purchase property and start industries in Pakistan.
Another country that is planning for huge investment in Pakistan is the UAE. The UAE is preparing for an investment of one billion dollars. Emirates is eyeing on gas, energy and health sectors.
Saudi Arabia has also announced that they will carry out development activities worth one billion dollars in Pakistan. It is reported that the discussion between the Saudi-Pak foreign ministers has been held in this regard. It has been decided to proceed with mutual cooperation in many matters of mutual interest to both the countries.
China cheated
Pakistan became a victim of the Chinese strategy. Realizing the economic situation in Pakistan, China has reduced its investment in Pakistan by 56 percent this year.