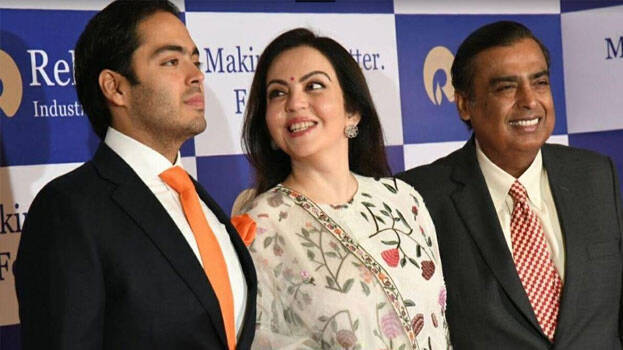 Dubai city recently witnessed the biggest real estate deal in history. The deal was the purchase of a villa in Dubai's most luxurious area Palm Jumeirah by the Ambani family. Mukesh Ambani bought the most expensive villa in Palm Jumeirah for his son Anant Ambani. It is reported that crores are going to be spent on more luxuries and security facilities of this mansion, which was bought at a cost of 80 million dollars.
The villa complex at Palm Jumeirah is artificially built in the shape of a palm tree. It has 10 bedrooms, a private spa, indoor and outdoor swimming pools which has been customized. Parimal Nathwani, a close friend of the Ambani family and director of corporate affairs, is in charge of the villa's security.
The world's most famous and rich people have villas in Palm Jumeirah. David Beckham, Victoria Beckham and Shah Rukh Khan are some of them.