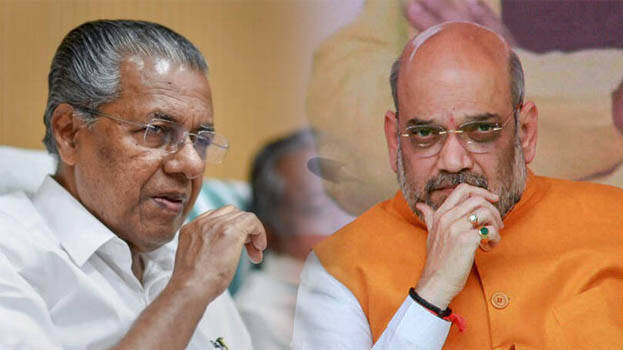 Chief Minister Pinarayi Vijayan has invited Union Home Minister Amit Shah to participate in the Nehru Trophy boat race on September 4 as part of the Onam celebrations in the state.
Taking to Facebook, advocate Jayashankar trolled the chief minister's decision and wrote that the invitation has nothing to do with the September 13 case and was done out of courtesy. Yet, Amit Shah is not likely to attend the event. His anger is not towards the chief minister or the boat race, but towards the name of the trophy, he added.
Meantime, soon after the invitation sparked a controversy, the government has offered an explanation in the regard. The invitation has been sent not only to Amit Shah, but also to all the ministers who are attending the southern zonal meeting in Kovalam. All those attending the meeting have been invited for the boat race, stated the government.