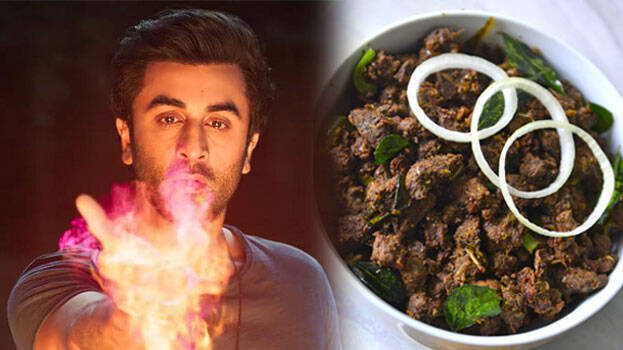 Recently, boycott campaigns against Bollywood films have been gaining pace. The latest films released by Aamir Khan and Akshay Kumar faced boycott threats. Now, this serious issue has finally affected Ranbir Kapoor's 'Brahmastra'.
The trouble began when an old video of Ranbir talking about his favorite food came out. Ranbir was asked by the host about his favorite food, he says that he likes red meat a lot and is a fan of beef. A hashtag campaign is going on against Brahmastra by surfacing this video.
The campaign is with the hashtag 'Boycott Brahmastra'. This is an interview given 11 years ago as part of the promotion of the film 'Rockstar'. Some say that Shiva in Brahmastra is like this in real life.
'Brahmastra Part one: Shiva' is an epic film which has the potential to elevate Indian cinema to another level. The film stars Ranbir Kapoor, Amitabh Bachchan, Alia Bhatt and Nagarjuna in lead roles.
This film directed by by Ayan Mukerji and will be released in three parts. Director S S Rajamouli has acquired distribution rights of the film in South India. Rajamouli will release the film in Tamil, Telugu, Kannada and Malayalam languages.