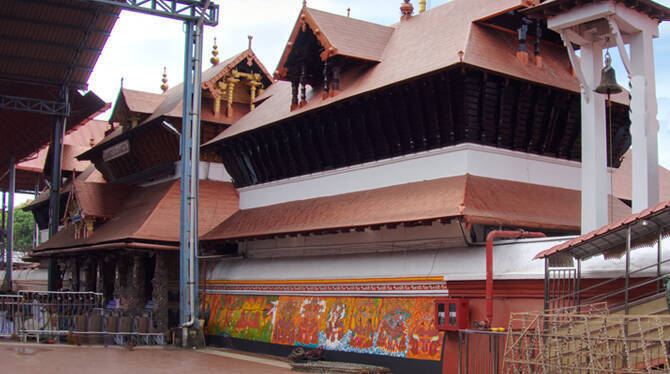 GURUVAYUR: A youth rode a bike till the courtyard of the Guruvayur temple, which has a tight security of an armed police and police officers of sub inspector rank. The youth came in a bike through the devotees in the temple's nadapandal. The locals stopped the youth identified as Pranav (31) Kandanassery Aloor Paraparambil House and handed him over to the police.

He reached the eastern part of the temple in a bike at 9 pm last night. The gate near the satram on the east side was open. He then reached the eastern courtyard and crossed the athapookkalam in front of the temple.

The devaswom security guard, who were on duty, ran after him but he rode the bike fast and went forward. While turning towards the south side of the temple, he fell off the bike but went fast with the bike to the west footpath. Seeing the gate closed at the end of the western footpath, he turned but the locals and devotees stopped him and handed him over to the police. This security lapse was noticed when there were many officials including police officers, on duty.