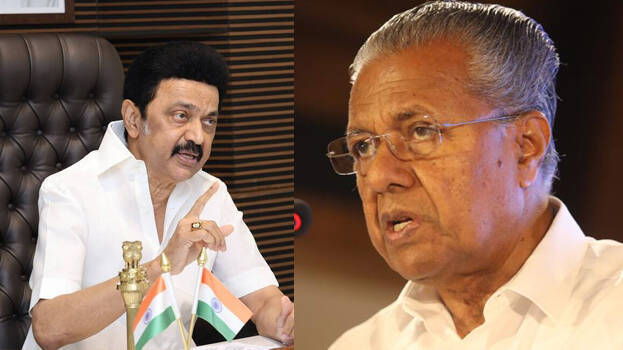 THIRUVANATHAPURAM: Kerala is all set to extend the K-Rail path to Karnataka. The move is to raise this matter in the meeting of the South Region Council meeting to be held in Kovalam. Kerala has decided to seek Karnataka's support for this.
The government reckons that if the project gets extended to BJP-ruling Karnataka, then it will get the Centre's approval. Kerala also raised the need to have Thalassery, Mysuru, Nilambur and Nanchankode route in the meeting.
At the same time, Tamil Nadu Chief Minister MK Stalin also demanded high-speed rail. Stalin demanded Chennai-Coimbatore expressway. He also demanded that Thoothukudi, Madurai, Coimbatore and Chennai path and a high-speed rail corridor connecting neighboring states.
Union Home Minister Amit Shah will preside over the meeting at Raviz Convention Centre in Kovalam. Chief Minister Pinarayi Vijayan, Tamil Nadu Chief Minister MK Stalin and Karnataka Chief Minister Basavaraj Bommai are participating in the council. The council meets from 10 am to 2 am.