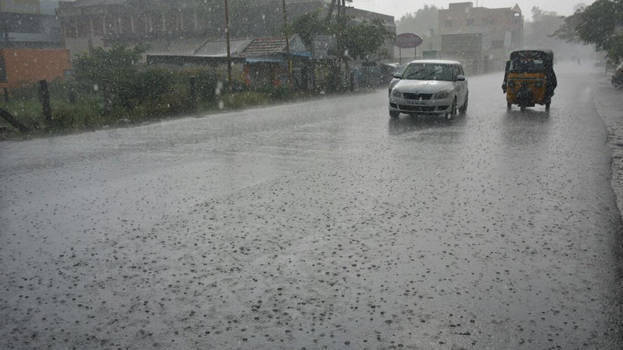 THIRUVANANTHAPURAM: The deep depression which was over east central and adjoining Southeast Arabian Sea has finally intensified into Cyclonic Storm Vayu. Cyclone Vayu is the name given by India. There is a warning that strong rainfall is possible even if Kerala is not in its cyclonic orbit. Warning has been given to Goa and Karnataka along with Kerala. The Vayu is moving towards Gujarat.
Yellow alert warning has been given to nine districts of Kerala. There is a chance of heavy rain and winds till Friday. There is a possibility of heavy rain in northern Kerala. The Disaster Management Authority has informed to avoid night travelling considering warnings of landslide.
Meantime, strong sea erosion was witnessed in the coastal areas. Many houses are under threat. High waves are reaching shores in Kollam and Ernakulam districts. The MeD has warned fisherman from venturing into the sea. The winds are likely to blow at a speed of 70 kilometres per hour. Heavy rains lashed southern Kerala in the last 48 hours. Following excess water in the reservoir, the shutters of the Aruvikkara dam were opened. Authorities have asked those residing on either sides of Karamana River to be vigilant.