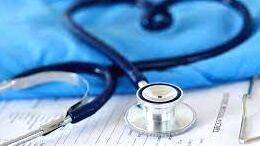 NEW DELHI: The National Medical Commission has allowed Indian medical students who had returned from Ukraine to relocate to universities in other countries and complete their education. The Commission agreed to recognise the mobility programme offered by Ukraine while taking into account the circumstances in Ukraine. However, the degree will be awarded by the parent Ukrainian university only, NMC said.
At present, medical students in foreign countries were not allowed to change the country without completing the course. The NMC considered the mobility programme offered by Ukraine in consultation with the Ministry of External Affairs.
''The Commission hereby conveys its no-objection for academic mobility programme in respect of Indian medical students who are studying in Ukraine provided that other criteria of Screening Test Regulations 2002 are fulfilled,'' the NMC said.
Universities in Ukraine have reopened after the Russian aggression subsided. However, students are attending classes online. Only online theory classes are approved by the Medical Commission. The important decision of the Medical Commission comes at a time when students were undergoing severe anxiety issues as they have no other options for practical and clinical training.

Meanwhile, the NMC did not accept the demand for seats in private medical colleges in India to the students who returned from Ukraine.

2,738 Malayali students
Students who have returned from Ukraine to Kerala
First year-889
Second year-334
Third year-548
Fourth year-511
5th year-379
Final year-77
Total-2,738