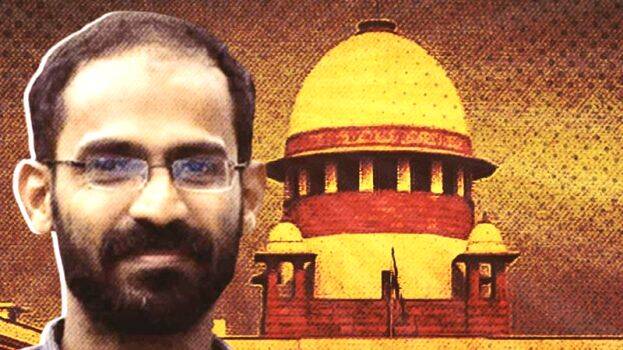 NEW DELHI: The Uttar Pradesh government has opposed the bail application filed by Kerala journalist Siddique Kappan in the Supreme Court.
Kappan was booked by the Uttar Pradesh government under the Unlawful Activities Prevention Act (UAPA), saying he has close links with extremist organisation Popular Front of India (PFI).
Kappan has "deep links" with terror funding/ planning organisations like PFI and its student wing, Campus Front of India (CFI). These organizations have allegedly been found to have connections with Al Qaeda-linked organisations like IHH in Turkey, the Uttar Pradesh government has said in its affidavit.
It stated, "The investigation of the case has revealed that the Petitioner has a deep nexus with the extremist PFI and its chapters including CFI, and its top leadership, in particular P Koya, ex-SIMI member, PFI Executive member, and Editor in Chief of Thejas. P Koya, along with EM Abdul Rahman, has connections and interactions with Al Qaeda linked organization IHH in Turkey."
Kappan approached the top court against the Lucknow bench of the Allahabad High Court on August 2 that had rejected his bail application saying "the use of tainted money cannot be ruled out".
Earlier, the apex court sought the Uttar Pradesh government's response to Kappan's bail plea.
Kappan was booked under UAPA and other charges in the alleged Hathras conspiracy case.
The hearing in the bail plea will take place on September 9.