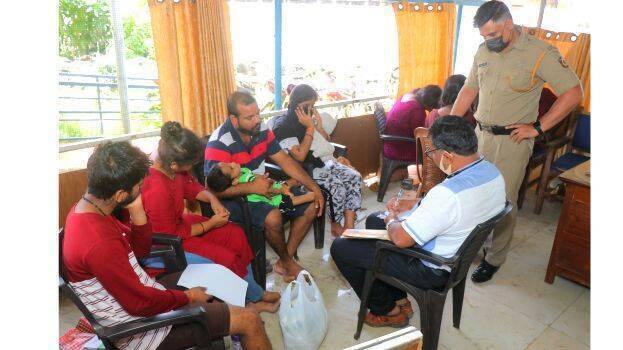 KOLLAM: Police have nabbed 13 more Sri Lankan refugees, who were trying to leave for Canada by sea from Kollam. Eight men, four women and one child were arrested. They had reached Ernakulam by train from Thanjavur and from there to Kollam and were staying alternately in two lodges in the city.
Police had arrested 11 Sri Lankans from a lodge room in Kollam the other day. The police continued the search after they received information that more refugees had arrived in Kollam. On Tuesday morning, the police spotted the 13-member gang in suspicious circumstances at the Vadi harbour in Kollam yesterday morning. Following this, the gang was taken into custody. Although two members of the gang escaped upon seeing the police, they were later caught from a bus in Mangalapuram and handed over to the Kollam City Police.
Tamil Nadu Q Branch obtained information regarding human trafficking during an investigation focused on two Sri Lankan nationals who came to Chennai on visiting visas. Soon, the Q Branch team informed the Kollam Police that the two had entered Kollam. The 13 people were then arrested by the Kollam police during the investigation which focused on the mobile tower location.