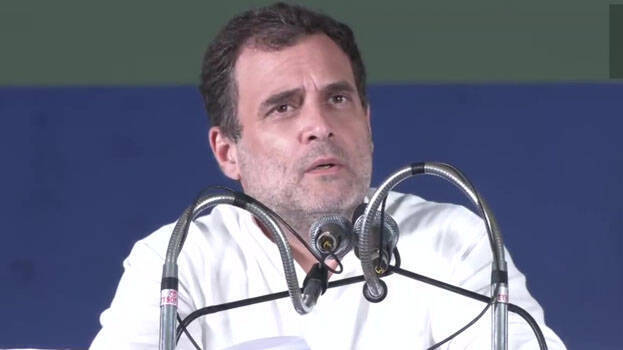 KANYAKUMARI: The Congress party kickstarted its Bharat Jodo Yatra on Wednesday in Kanyakumari. Leading the yatra, Congress leader Rahul Gandhi slammed the Bhartiya Janata Party and said that the opposition was not scared of the BJP. His remarks came while addressing the rally on its inaugural day in the evening hours.
"They (BJP) think they can frighten the opposition using CBI, ED and IT. The problem is they don't understand Indian people. Indian people don't get scared. Not a single opposition leader is going to be scared of the BJP," said Congress MP Rahul Gandhi.
He further highlighted the importance of the Indian tricolour and called out the BJP for allegedly treating it as their personal property. He also accused the BJP of ruling the nation by dividing the people.

"BJP is ruling the nation by dividing people. A section believes that the future of the country can be decided unilaterally. The national flag represents the religion and language of every single person living in this country. They (BJP and RSS) think that this flag is their personal property," he added.