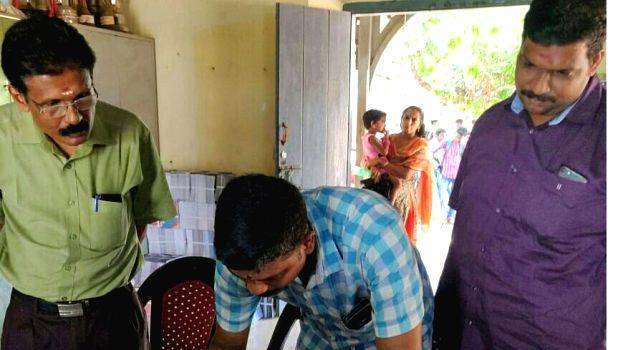 THIRUVANANTHAPURAM: Cherthala native Praveen went through, perhaps, the most painful day in his life on March 4 2012. At that time, he was working as a peon at a government school there.

That day he was getting ready to take his father to hospital when the headmaster of the school called him to the school urgently. Within the short time span, he hastened to the school and returned, that disaster in his life happened.

His father Vasudevan who tried to cross the railway track and wait on the other side for his son, didn't see the fast approaching train. Everything was over within seconds and what Praveen could see when he came back was his dear father's crushed body lying in a pool of blood on the railway track.

But before his death his father used to say, "At least for one day, I want to see my son as a teacher".
Following years, Praveen worked harder and harder to realise his father's dream.

On June 6, when Praveen signed the attendance register as Social Science teacher in the same school, his eyes welled with tears of joy. It was the best gift he could give his father, though posthumously- the fruit of years of hard work.

Praveen had joined government service as peon in 2005 through PSC. Then he started working in Thevarvattom high school and Cherthala Sreenarayana Memorial government boys HSS in 2011. After the death of his father, he was determined to become a teacher. A BCom graduate, Praveen took MA through distance education.

In 2014, he took leave from service and joined BEd course. In 2016, he took BEd and joined Pattanakkadu SCUV GHS as Office Assistant. During this period he passed SET and NET and tried his luck in an exam for teacher's post, which landed him dream job.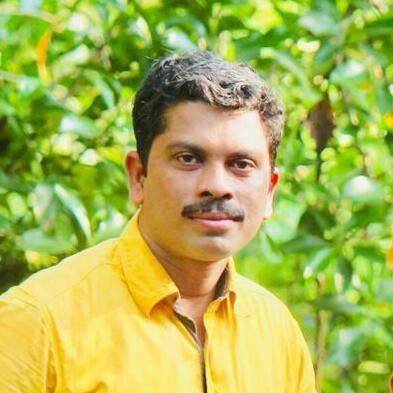 39-year-old Praveen is the native of Parayakadu Nikarthu. His wife Jisha is a Confidential Assistant in Thiruvananthapuram Medical College. His mother is Shuba and son is Ujwal, a second standard student.