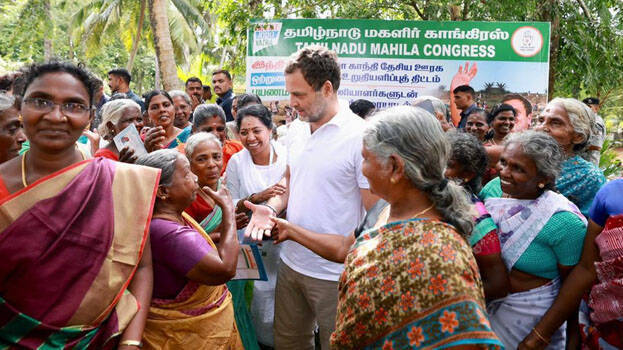 KANYAKUMARI: 'Bharat Jodo Yatra' led by former congress chief Rahul Gandhi is progressing. Congress leader Jairam Ramesh has now shared via social media an interesting incident that happened at Kanyakumari on the third day of the yatra.

Congress leader Rahul Gandhi spoke to the women of the employment guarantee scheme at Marthandam in Kanyakumari yesterday afternoon. In the meanwhile, the women said they know that Rahul Gandhi loves Tamil Nadu.

The women told Rahul Gandhi that they would marry him to a Tamil girl. Jairam Ramesh tweeted these pictures. The picture shows Rahul Gandhi smiling and talking to women.