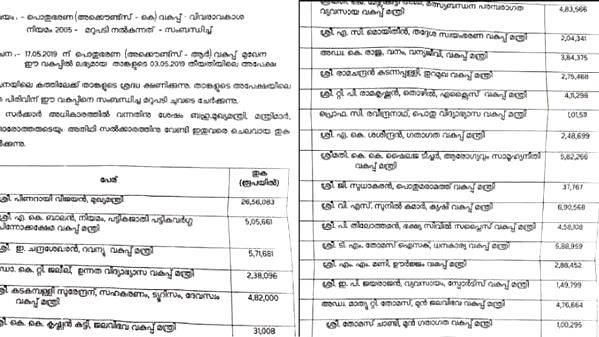 THIRUVANANTHAPURAM: Malayalis are in the forefront when it is comes to welcoming guests. But Malayalis are in a shock after coming to know about the money spent by Kerala government over the past three years for welcoming various guests.

The chief minister and other ministers have spent around Rs One Crore for welcoming guests.

The information was received from Public Administration accounts department in reply to an RTI query.

In total, the government spent Rs 99,66,665 over the past three years. The biggest amount was spent by Chief Minister Pinarayi Vijayan (more than Rs 26lakh).
Among other minister, Agriculture minister V S Sunil is leading with Rs 690,568.