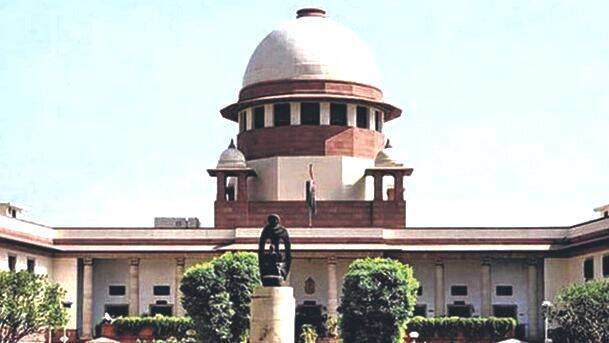 NEW DELHI: The Supreme Court constitution bench has started hearing on the petitions against the economic reservation implemented by the central government. The bench comprising of Chief Justice UU Lalit, Justices Dinesh Maheshwari, Justice S Ravindra Bhatt, Justice Bela M Trivedi and Justice JB Pardiwala are hearing the petition filed by the All India Backward Classes Federation.
Counsel for the petitioners, Dr G Mohan Gopal advocated that the central government had implemented Forward communities reservation and not econominc reservation. If economic reservation was implemented properly, it would have been given to the poor regardless of caste.
The 103rd Amendment is against the basic principles of the Constitution. It states that backward classes are not eligible for this economic reservation. It violates the fundamental right of equal opportunity.
Reservation was implemented to address social and educational backwardness and lack of representation. He pointed out that many Brahmin communities who are victims of social discrimination have been given benefits under OBC reservation and under Article 15(4) and 15(5), reservation is applicable for all castes who are socially and educationally backward. But Article 15(6) of the 103rd Amendment specifically states that economic reservation is for those who does not come under SC, ST and SEBC reservation.
There are structural conditions that make certain communities poor. The reservation was brought in to address this. Through reservation, they will get representation in case of education and public employment. It will help them to grow. Economic prosperity was not the goal. However, economic reservation is based on the status of the individual or family.
Due to the 103rd constitutional amendment, reservation increased to 60 percent. In the Indra Sawhney case, it has been ruled that if the reservation is more than 50 percent, it is unconstitutional. Mohan Gopal argued that this economic reservation is against Article 46 of the Constitution.
Plea by SNDP yogam
In the plea filed by SNDP yogam through advocate AN Rajan Babu, it was pointed out that 103rd amendment, is a violation of the basic structure of the Constitution . In the next few days, the hearing on this petition will also happen.