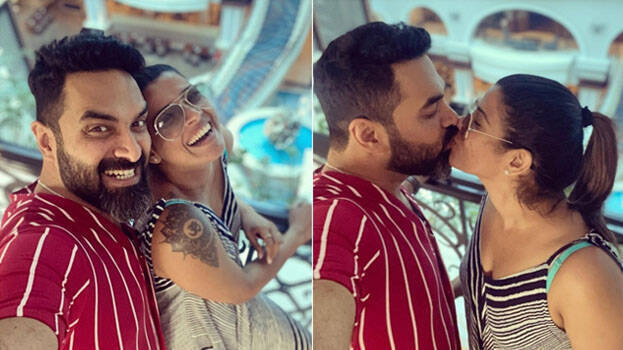 The relationship between music director Gopi Sundar and singer Amritha Suresh has been much discussed in the media. Their romance came to light when Gopi Sundar shared a picture with Amritha. Their relationship has been a subject of criticism on social media. Gopi Sundar himself often responds to critics.
Now, the latest picture shared by them is being severely criticized. Netizens are divided in their opinion on the picture of Gopi Sundar and Amitha sharing a kiss on the lips. Some are critical and even say that Amritha should at least think about her growing-up daughter. "Poor man's Deepika Padukone"-commented another user.
Before his relationship with Amritha, Gopi Sundar was in a live-in relationship with Abhaya Hiranmayi without breaking up with his first wife. Actor Bala is Amritha's ex-husband. In this relationship, she has a daughter named Avanthika aka Pappu.