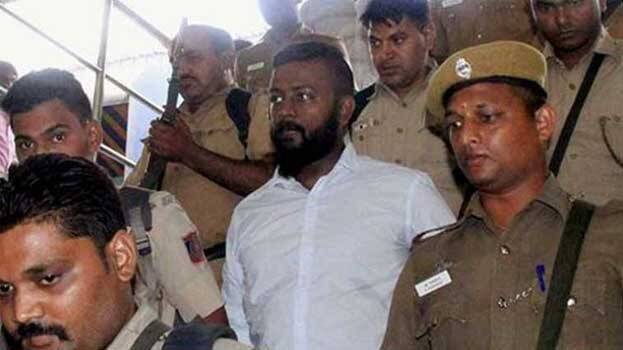 NEW DELHI: The ED's charge sheet stated that four actresses had visited Tihar Jail to meet Sukesh Chandrasekhar, who is in jail in a 200 crore fraud case. Sukesh's colleague Pinky Irani brought the four to jail. The charge sheet said they received expensive gifts and money from Sukesh in jail as a reward for their visit.

Actresses and models who play small roles in films met Sukesh. Ex-Bigg Boss star Nikita Tamboli, Chahat Khanna, Sophia Singh and Arusha Patil met him in jail. They received expensive gifts of Gucci, LV bags and Versace watches as gifts. Meanwhile, one of the actresses, Arusha Patil, denied visiting Sukesh in jail. Nikita Tamboli said in a statement that Sukesh was introduced by the name Pinky Irani Shekhar, who introduced himself as a producer. Nikita clarified that Pinky said that his friend Sukesh is a South Indian producer.
Nikita revealed that Sukesh, the film producer, wanted to see her as part of acting in the film, and that she visited him in jail for that. The incident happened in 2018. Nikita, who came to Delhi with Pinky, reached Tihar Jail in a BMW car. Then reached the prison premises in an Innova car. Nikita said in a statement that the officers did not ask for ID cards or conduct security checks.

Nikita said Sukesh first said it was his office. Sukesh, who later revealed that he was in jail, said that he was involved in a corruption case and would be released by August 2018. Three weeks after the first visit, reached jail and saw him again. Nikita said that this time she went alone and Sukesh sent the flight ticket from Mumbai to Delhi through WhatsApp. Sukesh's room had many expensive items. The actress also stated that Sukesh gave a Gucci bag and Rs 2 lakh out of it.

Chahat Khanna, another actress who came to the jail, revealed that Pinky asked her to walk with her head down so that her face would not be visible on the CCTV while entering the jail. Sukesh's room was full of luxury items. Chahat Khanna said there was a large TV, play station, AC, large Apple Bluetooth speakers, laptops, sofa, recliner, cooler, fridge, phones, Rolex watches, expensive Gucci, LV and Hermes bags. The actress said that she was introduced as a relative of former Tamil Nadu Chief Minister Jayalalithaa and the owner of the channel. It is reported that the Delhi Police may summon the actors to record their statement in connection with the case in the light of the ED's charge sheet.