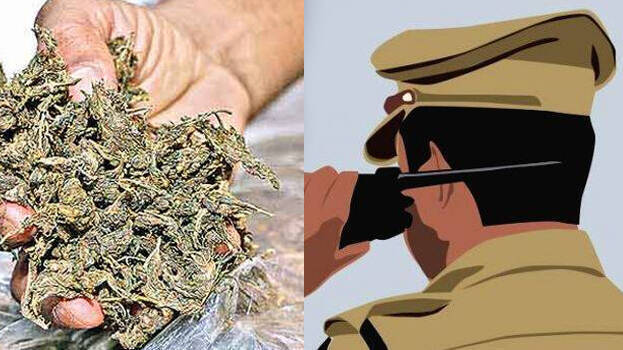 THRISSUR: A man waited in the school following suspicion on the behaviour of his son, studying in the ninth class. When the boy came to the school with his friends, the man stopped him and examined him in detail and then found a ganja packet in his pants pocket.

The police arrived and conducted an inspection and found that four more students of the school were using ganja. The shocking incidents were witnessed in a school in Thrissur.
Some changes in his son's behaviour recently made his father suspicious. With this, he decided to conduct a serious investigation and cannabis was found.
Drug use, including cannabis, is on the rise among school and college students. Even girls use drugs. Recently, beedi was recovered form a student's bag in a prominent government school and had sparked a controversy. The mother of the girl narrated the incident to the media about her daughter being forced to smoke a beedi by her classmate. It is alleged that the mother, a nurse informed the student that it was not just beedi but ganja, the school authorities later said they had warned her. The beedi was found by her teacher.