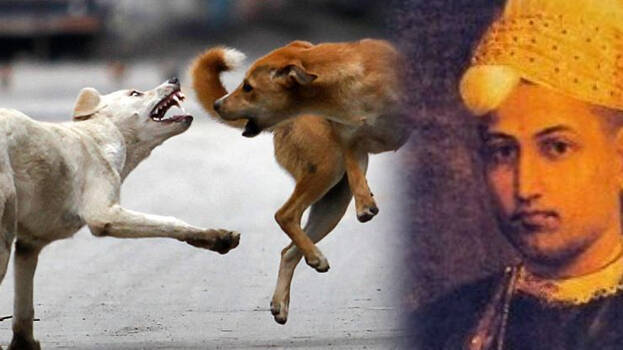 ALAPUZHA: The first casualty due to stray dogs jumping in front of motor vehicles in the state occurred on 22 September, 1914. Travancore royal family member, Kerala Kalidasan Kerala Varma Valiya Koyithampuran lost his life in that tragic incident. This mishap is considered the first road accident in India itself.
Kerala Varma Valiya Koyithampuran was riding with his nephew, Kerala Panini A R Rajaraja Varma, and a helper, back to Thiruvananthapuram after visiting the Vaikom Temple. The accident occurred on 20th September, 1914 at Kayamkulam Kutitheruvu Junction, when a stray dog crossed the car's path. The driver lost control while trying to turn the vehicle to one side to avoid hitting the dog.
Valiya Koyithampuran did not have any external injuries and also took rest at a nearby house and drank water. They left for Rajaraja Varma's palace in Mavelikara after the incident. He was under the treatment of the palace doctor, Valiyathan, when he suddenly passed away on 22 September at the age of 69.
A R Rajaraja Varma has recorded this incident in his diary. He describes how a dog jumped in front of the vehicle, which led to the car falling to the side where his uncle was sitting. Rajaraja Varma says that though there were no external injuries, his uncle's chest might have hit the car or on the ground violently. The death of Valiya Koyithampuran was also reported by poet Kumaran Ashan in Vivekodayam Magazine.
Kerala Varma Valiya Koyithampuran was a famous poet and writer in Malayalam. He was also known as 'Kerala Kalidasan' out of respect to his proficiency in Malayalam language. He was born on 19th February, 1845, to Pooram Thirunal Devi Amba Thampurati of Lakshmipuram Palace and Cheriyoor Mulapally Naryanan Namboothiri.
In 1859 he married Attingal Maharani Bharani Thirunal Lekshmibai and became the Valiya Koyithampuran. He served as the Chairman of Travancore's school textbook council for a long time.