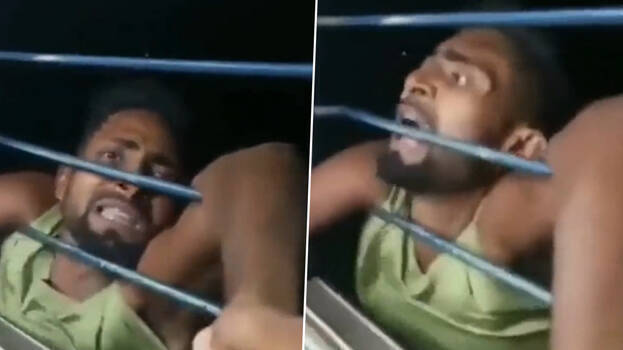 PATNA: A thief was seen hanging in a moving train for 10 kms after his hand got stuck in the window while trying to snatch a passenger's mobile phone. During the robbery attempt, the thief got stuck when one of the passengers grabbed his arms through the window. The incident happened in Patna, Bihar.
Snatchings through train windows are quite common. When the train was nearing the end of its journey from Begusarai to Khagaria, the thief tried to snatch the mobile but the passenger grabbed his arm instead. As the train moved, he pleaded to leave him and eventually slid his other arm in through the window rails for the passengers to hold him afloat.


As the train moved forward, the thief begged to let him go. The thief hung himself from the train as the passengers pulled both hands to avoid danger. Passengers said the thief ran away as soon as he reached Khagaria station. The video of the thief trapped in the window has gone viral on social media.