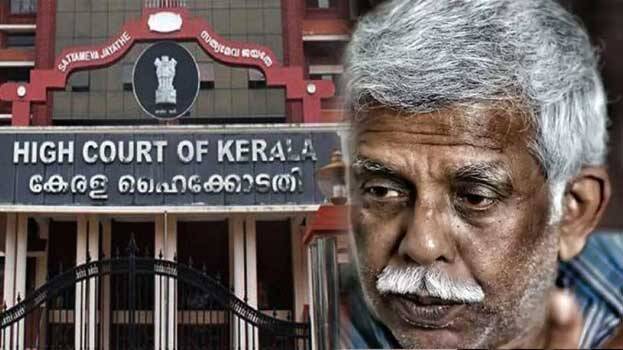 KOCHI: The Kerala High Court division bench stayed the transfer of the judge on the grounds that he had made a controversial remark in the sexual assault case of Civic Chandran. The action was on the plea filed in the high court by former Kozhikode Principal District Judge S Krishna Kumar. The order was passed by a bench comprising Justice Jayashankar Nambiar and Mohammad Riyaz. The court said the case will be considered again next week.
Krishna Kumar, who was the judge of the Kozhikode Principal Sessions Court, was transferred to Kollam Labour Court after his controversial statement. The high court had earlier dismissed the plea challenging the order. The court then observed that no legal right was affected by the transfer. The court said the post of Labour Court Judge is equivalent to the district court judge and that there is no reason to interfere in the transfer order. Krishna Kumar approached the division bench against this.
Krishna Kumar's argument was that the judicial officer cannot be transferred due to the defect in the judicial order. This is an act demoralizing the officers. The plea mentioned that judicial officers are not usually transferred before the completion of three years and he could have continued in the post of Kozhikode District Judge till his retirement in May. The opposing parties in the plea were the state government, Kerala High Court, the Registrar General of the high court and the district judiciary registrar.
The Registrar General of the High Court issued an order transferring Krishna Kumar as the presiding officer of the Kollam Labour Court. As this is a deputation post, the rule is that the appointee's permission should be obtained before the appointment. Along with Kumar, four other judges were transferred.