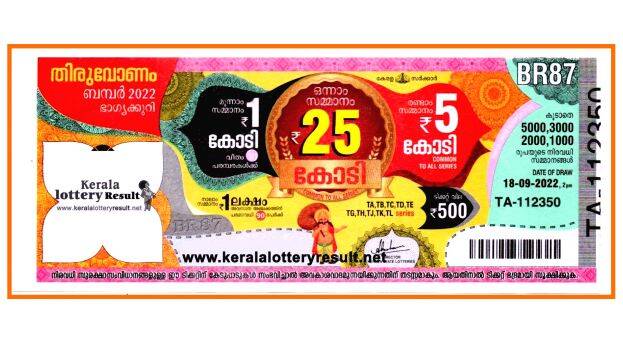 THIRUVANANTHAPURAM: The draw of Onam bumper lottery with the highest prize money of Rs 25 crore offered in the history of state lotteries will take place today. Minister K N Balagopal will draw the lucky winner at Gorkhi Bhavan at 2 pm. Minister Antony Raju will also attend the event. Along with this, the inauguration of Pooja bumper which offers prize money of Rs 10 crore will also be conducted. This ticket worth Rs 250.
Onam Bumper priced at Rs 500 had a record sale. Out of 67.5 lakh tickets, 66.5 lakh tickets were sold till 6 pm yesterday. Last year it was 54 lakh.
The winner will get Rs 15.75 crore out of Rs 25 crore. This is the amount received after deducting agent commission of Rs 2.5 crore and 30 percent tax. The second prize is Rs 5 crore. The third prize is Rs 1 crore each to ten people. Total prizes worth Rs 126 crore.
Name and signature must be written on the back of the prize ticket in case of winning the lottery. The Lottery Department says that the signatory can make a claim. If there is more than one person, everyone can write their name and sign.