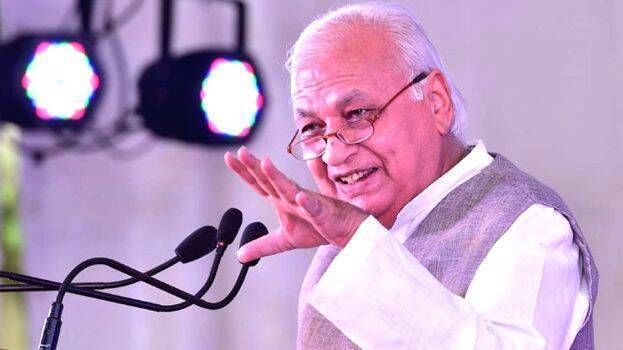 THIRUVANANTHAPURAM: While Governor Arif Mohammad Khan is constantly complaining that the police and the Home Department did not investigate the assassination attempt against him in Kannur University, the police are saying that no such incident took place. According to the police, the attack that took place at the History Congress was part of a protest against the governor for supporting the Citizenship Amendment Act. The ADC in charge of security has not yet complained of any physical violence. The police are of the position that the governor should come up with a complaint without raising allegations verbally.
The governor has been reiterating that the conspiracy to attack him during the History Congress took place in Delhi and that the aim was to attack him physically. The Governor also alleged that Dr Gopinath Ravindran, Vice Chancellor of Kannur University, is involved in the conspiracy.
"Four minutes into my speech, historian Prof Irfan Habib came rushing in. ADC who stood on the right stopped him. However, Irfan tore ADC's shirt and came near me from the other side. I was rescued by security personnel. The President and the Governor shall not be obstructed, harassed or assaulted. This offence is punishable by seven years imprisonment under the Indian Penal Code. Still, the police are not filing a case," the governor said.
The police headquarters clarified that the intelligence department did not report any assassination attempt or assault. The governor alleged that despite people getting arrested for posting on Facebook and wearing black shirts at public events, no action was taken in his case. It is learnt that the Governor, who will return to Raj Bhavan today, will direct the ADC to submit the complaint to the DGP. When Raj Bhavan asked for a report twice, the Kannur VC replied that he was not a security expert.