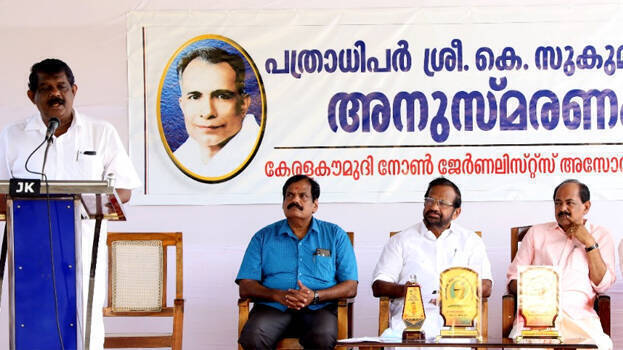 THIRUVANANTHAPURAM: Minister Antony Raju said that the specialty of Kerala Kaumudi is that it takes a problem-based stance on issues without defaming anyone. He was inaugurating the commemoration meeting organized by Kerala Kaumudi Non-Journalists Association at the premises of Kerala Kaumudi office in Pettah on the 41st death anniversary of editor K Sukumaran.
Minister's words
'When you go through other media in Kerala and then Kerala Kaumudi, its neutrality becomes clear. The news becomes an eye-opener for the authorities when they take a stance on each incident based on its news value. Kerala Kaumudi has played a crucial role in nurturing many leading personalities in Kerala politics.
K Sukumaran's visionary working style and equanimity earned him the title of editor. The editor taught the great culture that the newspaper does not belong to any person or group but all its employees are a family. Kerala Kaumudi has a history of being rooted in the ideals of the great men and renaissance heroes that Kerala has ever seen and has always worked for the underprivileged people.
M K Kumaran and K Balakrishnan, who were prominent figures in the political and social arenas, and Sahodaran Ayyappan, who handled the Sunday column, showed the social scenario of Kerala in the pages of Kerala Kaumudi. The political leadership of Kerala keenly observed what Kerala Kaumudi has to say', said the minister. He added that following the footsteps of the truth-seeking predecessors, the present generation of Kerala Kaumudi is advancing with vigor.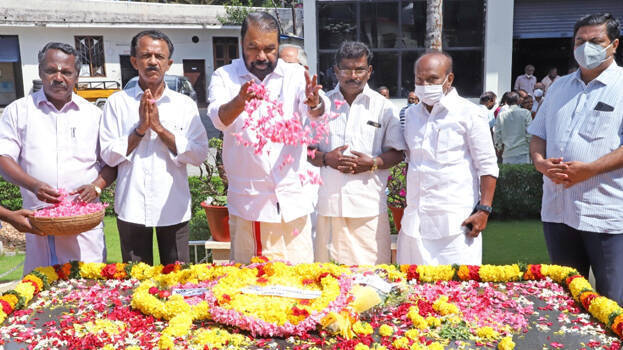 ​​​
Minister G R Anil presided over the function. V K Prasanth MLA and DCC President Palode Ravi spoke at the event. In the function, editor K Sukumaran Memorial Regional Journalist Award was presented to Jiji D A, journalist in Palode, Thiruvananthapuram.
Minister Antony Raju felicitated Sivananda S S, daughter of Santhosh Kumar, a production employee of Kerala Kaumudi Kottayam unit, who scored top marks in the SSLC exam. Adith C L, son of Lal S, a production employee of Thiruvananthapuram unit, who scored top marks in the Plus two exam, was felicitated by Minister G R Anil. Non Journalists Association state president V Balagopal did the welcome speech and general secretary K S Sabu expressed the vote of thanks.