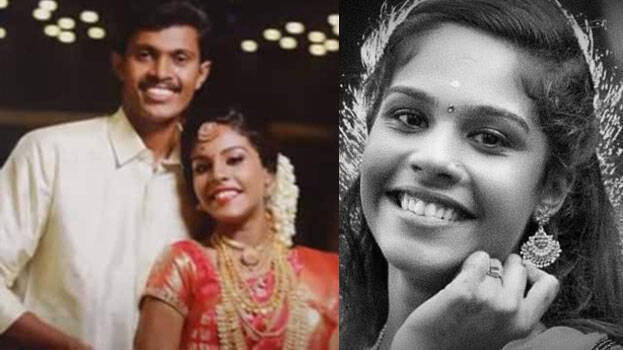 KOLLAM: A youth has been arrested in connection with the suicide of his wife at Chadayamangalam in Kollam. The arrested is her husband Kannan Nair. The police found that advocate Aishwarya took the drastic step following her husband's harassment. The police have recovered her diary. She had mentioned in the diary that if she ends her life, her husband Nair is responsible for it. A case has been registered under sections of abetment to suicide and domestic violence.
Aishwarya was found hanging in her house on Wednesday. Nair was arrested in an investigation conducted on the complaint filed by her brother. The police said the brutal harassment she suffered is clear in the diary. She had penned in the diary that he used to harass her even for petty things. Her mother had also alleged that he used to beat her and break the glass of tea if it is too strong. Nair was on the run after her death.
Nair arrested is being interrogated. The police will investigate whether Nair's family have any role in the incident. A dispute had broken out over their work. The police said that Nair did not allow her to go to Kozhikode when she got a job there.