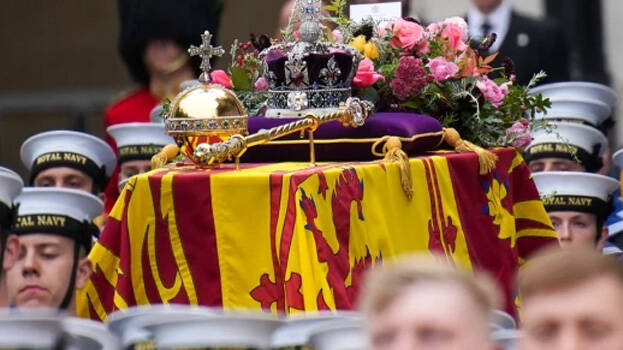 LONDON: The funeral service to remember Queen Elizabeth II has begun at Westminister Abbey. King Charles, his sons William and Harry and other senior royals led a solemn procession behind Queen Elizabeth's coffin from Westminister Hall to the abbey.

Several world leaders, including US President Donal Trump, are present at the abbey. Six former British prime ministers are also present. Lakhs of people had queued for hours to pay their last respects to the Queen.
The Dean of Westminster and the Archbishop of Canterbury will officiate at the funeral. The Queen will be laid to rest next to her husband Prince Philip.