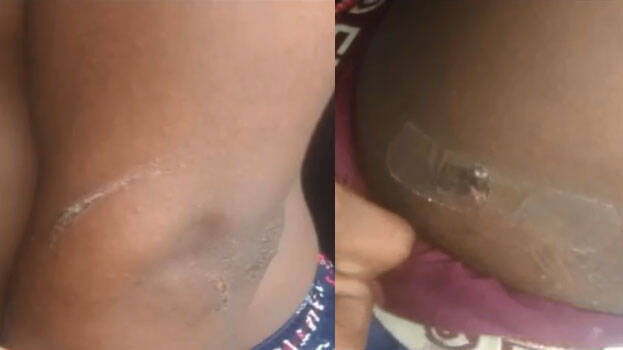 THIRUVANANTHAPURAM: A 14-year-old boy was brutally beaten up by his classmates in Sree Chithra Poor Home here. The boy, a native of Aryanadu, was beaten up by five of his classmates. He was allegedly beaten with an iron rod and kicked with boots. The boy was seriously injured on his back and leg and is undergoing treatment at Thiruvananthapuram Medical College Hospital.
'First one slapped him on the cheek. Then someone hit me from behind after covering head with a sheet. Someone hit him on the head with a utensil. Then I was taken to the next room. My hand was tied with rope. '- said the boy.
Meanwhile, the child's mother said that the child care committee told her to complain this to the police, but the poor home superintendent opposed it. The child's mother stated that the superintendent had said that he will write to the CWC asking them to remove the children who inflicted physical harm and that she should come when called, but no action has been taken so far.
The child was beaten up during Onam celebrations on the 6th of September. The child did not inform anyone of this. But, on asking, he told this to his family after coming home for vacation. The child was then admitted to Nedumangad Hospital and later to Thiruvananthapuram Medical College. The child's relatives are planning to file a complaint with the minister.