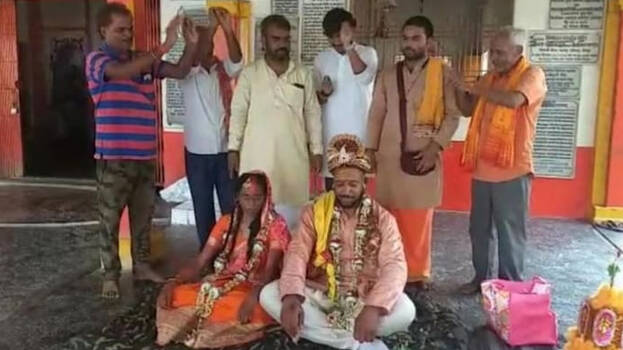 LUCKNOW: 18 years after their nikah, a Muslim couple from the USA got married as per Hindu traditions at a temple in Uttar Pradesh. The couple, who have nine children, got married at Trilochan Mahadev temple in Jaunpur, Uttar Pradesh on Saturday.

Kiyamah Din Khalifa and Kesha Khalifa were on a tour of India when they decided to get married as per Hindu traditions after falling in love with the country's culture. They became fascinated with Hindu culture when they visited the ghats and temples of Varanasi. Kesha Khalifa said her grandfather was a Hindu of Indian origin.

Pandit Govind Shastri officiated the couple's wedding ceremony. The ceremony ended with the couple taking seven rounds in the temple considering fire as witness. However, they were not given a marriage certificate on the day of marriage as they were not able to produce documents, including passports and visas.