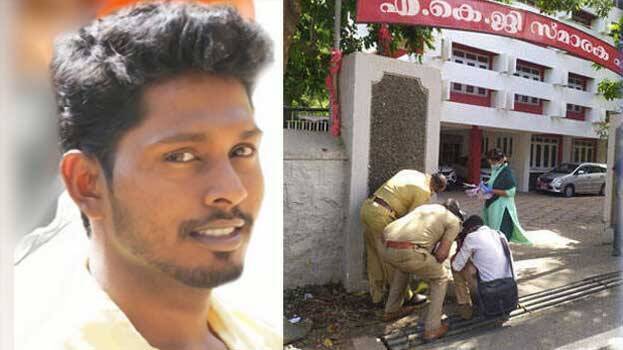 THIRUVANANTHAPURAM: The car and the T-shirt seen in the visuals during the time of the attack helped to trace Jithin, a Youth Congress worker and a native of Manvila, who was taken into custody by the Crime Branch in the AKG Centre attack case. The crime branch said that it was Jithin who hurled the firecrackers at the AKG Centre. Jithin is Youth Congress Atipra constituency president. The investigation team headed by SP Madhusoodanan is interrogating him.
The scooter was found parked near the car after the attack. The car turning to be that of Jithin turned crucial in the case. The crime branch said that after the attack, Jithin reached Gowreesapattom and got into a car from here. Moreover, his T-shirt and shoes became important evidence. The accused was wearing this shirt in the CCTV footage. An investigation said that Jithin had bought the T shirt and the shoes. The T-shirt seen in visuals was also seen on his Facebook post. Officials also said that Jithin had deleted information from his phone.
The crime branch had earlier started an investigation focusing on Youth Congress workers. Based on this, the investigation was focused on the Youth Congress workers of Atipra, Menamkulam and Kazhakootam areas. Jithin's name was heard in the initial stage of the incident. He is now taken into custody based on circumstantial evidence. The interrogation is taking place at the crime bench office in Jawahar Nagar.