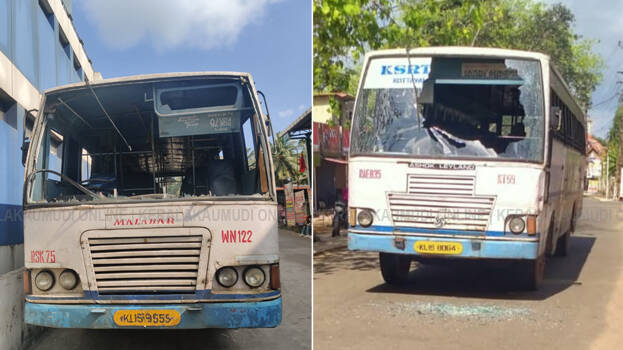 THIRUVANANTHAPURAM: KSRTC took to Facebook to request an end to the trend of making the 'Aanavandi' (KSRTC bus) take the fall in order to show the strength of the protests. In the Facebook post, KSRTC said that the ones showing their strength in protests by destroying buses should understand that they are the ones who are being destroyed.
'This is the common man's mode of transport and it should be realized that any strike by destroying the KSRTC will not be morally successful", the Facebook post reads.
As part of PFI hartal, KSRTC buses were attacked in many places in the state. The windows of the buses were broken and the staff and passengers were injured.