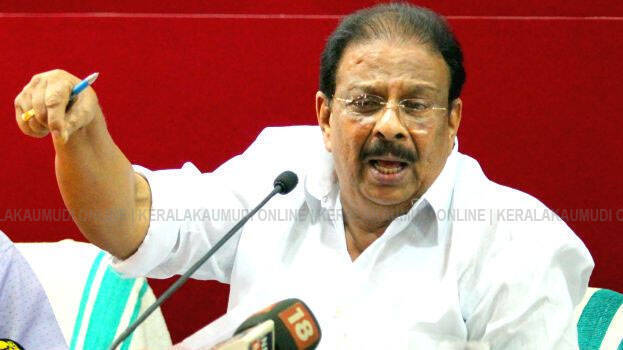 THIRUVANANTHAPURAM: The Chief Minister and CPM criticising the Congress are supporting the BJP, stated KPCC president K Sudhakaran.
'When the Congress is fighting hard against the communal fascists, it is Pinarayi Vijayan, CPM's Chief Minister, who comes forward in Kerala to defend and defeat us. That is why the CM continues to criticize Rahul Gandhi's Bharat Jodo Yatra, which has gained popularity. The non-withdrawal of cases against those who protested against the Citizenship Amendment Act and the imprisoning of people with Muslim names under the UAPA are part of trying to implement the Sangh Parivar ideology is there.
What qualification does the CM have to criticize the Congress? He intervened by violating the rules and oath to appoint a person as Kannur VC who has supported the controversial syllabus with RSS ideologies.
CM who nurtures the relationship with RSS by the help of people like Valsan Thillankeri has a Sangh Parivar mindset.
CPM's Kerala wing's interference in policy decisions has reduced CPM's relevance at the national level. The Chief Minister and the CPM do not have the guts to even go to BJP's power centres and speak loudly.
The CPM and BJP relation can be evidently understood if searched about the background of the postponement of the Lavalin case in SC or the background of the stalling of the central agencies' investigation into the gold smuggling case that put the CM and his office under suspicion. The black money smuggling cases involving BJP leaders were suddenly stopped due to the intervention of the same alliance,' alleged Sudhakaran.