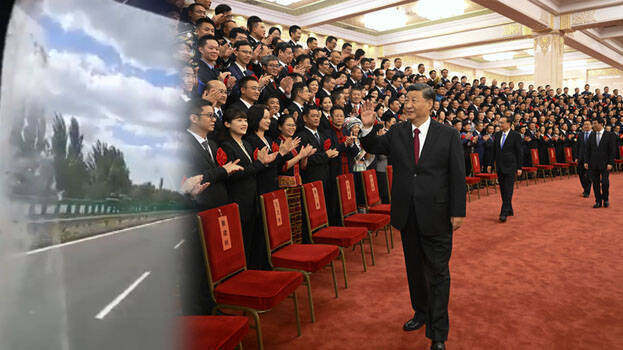 BEIJING: Suspicious visuals of a military coup in China are circulating on social media following the rumour that Chinese President Xi Jinping is under house arrest while returning from attending the Shanghai Corporation Organization summit in Uzbekistan.
Flight services have been widely cancelled in China. It is reported that almost 60 percent of flight services have been cancelled in all major cities. After this, videos of military vehicles passing through the city of Beijing have also surfaced. Beijing is speculated to have been captured by China's People's Liberation Army (PLA). Moreover, high speed trains in various cities of the country have also been cancelled.
However, the official media does not indicate anything that a military coup has taken place or that the transport system has stopped. American media The Epoch Times had on September 21 reported that 9583 flights were cancelled across China. 622 flights were cancelled in Beijing, 652 flights from Shanghai airport and 542 flights from Shenzhen Baho airport were also cancelled.
The fact that Xi Jinping has not addressed the public a week since his return from the SCO summit has led the international community to question whether there is any truth to the rumours. Two former ministers who were critics of Xi Jinping were recently sentenced to death. However, some hinted that Xi will be in quarantine after returning from Uzbekistan, and flights may have been cancelled as part of the measure due to the widespread outbreak of Covid-19 in China.

However, China's former President Hu Jintao and former Premier Wen Jibao conspired with former PB member Song Ping to take control of the Central Guard Bureau (CGB) and the returning Xi Jinping was ousted from the CGB post and arrested. It is also argued that it is not so easy and what is circulating is fake news.