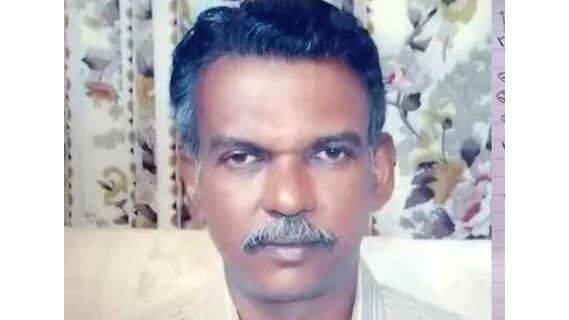 RANNI: A CPM worker committed suicide after leaving a note in his diary regarding the party leaders' mental torture by asking for his land and money. Babu (68), of Madathummoozhi in Perunadu, died by hanging himself from a rubber tree.
He has named CPM district committee member and Perunad panchayat president PS Mohanan, local committee secretary Robin 13th ward member and party leader Shyam as the ones responsible for his death. Babu's wife Kusuma Kumari has filed a complaint with the Perunad police stating that the handwriting belongs to her husband and action should be taken against those responsible. After the post-mortem, the body was shifted to a private hospital mortuary. Babu's body will be cremated after the arrival of his children from abroad.
The body was brought to the hospital by people including the Panchayat president and the local secretary who are accused of mentally torturing Babu. There was a dispute over the acquisition of land adjacent to Babu's house to renovate the waiting centre near the Mathummuzhi Bridge on the Sabarimala route. Last day, the president and the panchayat member came with the engineer and started the process of land acquisition.
The suicide note reads:
The party leaders mentally tortured me and asked for money for renovating the waiting shed on the land given away by my father. They also said that if Rs 20 lakh is not deposited in Perunadu Co-operative Bank, a public toilet will be built near the well. They threatened and forced me to pay Rs 3 lakh to PS Mohanan and Rs 1 lakh each to the local secretary and ward member. They gave liquor to anti-socials to hurl abuses at me.
Party leaders threatened: Babu's wife
During the summer months, we objected to the construction of a toilet near our well, which was used by the public as well. They threatened us after this. They also demanded to give the land below the road to Sukarma Palliative, a firm chaired by the panchayat president.