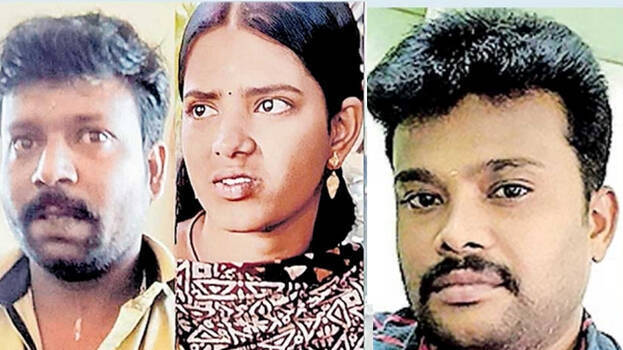 CHENNAI: An employee of a private financial firm was killed by an auto driver and his wife. The incident happened at Kambam in Tamil Nadu. The victim is Prakash (37) of Kambam Nattukal Street. Auto driver Vinod Kumar (34), his wife Nithya (26) and Vinod Kumar's friend Ramesh (31) were arrested in the case.

The body of Prakash has not been found yet. The accused told police that they dumped the body in the canal that carries water from Mullaperiyar to Vaiga Dam. A search continues in the canal to recover the body. Vinod Kumar told police that Prakash's illegal affair with his wife Nithya was the reason for the crime. Nithya also testified that Prakash threatened her by showing her nude pictures.

Prakash was missing since September 21 and his wife filed a complaint. The accused confessed to the crime as they knew they would be arrested. The body was taken in Ramesh's auto to dump it in the canal.