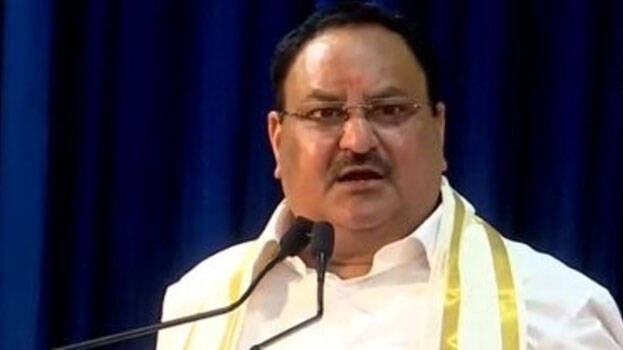 THIRUVANANTHAPURAM: BJP National President, JP Nadda, in a scathing attack said that the left government in Kerala is moving from one corruption to another. He added that the government is a danger to Kerala. JP Nadda made the comments while speaking at a meeting of BJP workers.
JP Nadda said that the CPI(M) led government was involved in corruption of purchase of materials during Covid. He also pointed out the nepotism in Universities and the efforts to undermine the Lok Ayukta.
The BJP President also claimed that Kerala had become the hotspot of terrorism.
JP Nadda reached Kerala, yesterday, for a two-day visit. He visited the Panachikadu Dhakshina Mookambika Saraswati Temple today. BJP Kerala in-charge, Prakash Javadekar, and State President, K Surendran, were also with him.