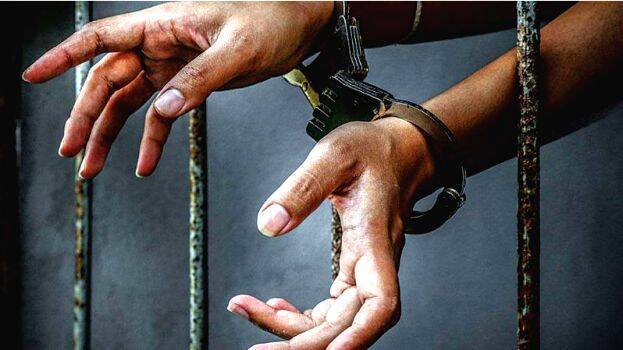 KOCHI: The police have taken the second accused and the twin brother of the main accused into custody in the case in which a youth was stabbed to death in Kaloor. The deceased was an employee of lighting unit of a music show and the incident happened in front of his colleagues. Abhishek John, a native of Thiruvananthapuram and Muhammad Hussain, a native of Kasargod were arrested by Palarivattom police. But the arrest has not been recorded.
A woman, who is a friend of the main accused Muhammad Hasan, was released after questioning. It is reported that Hasan fled to Mysuru. The police also received information that he had been arrested by the Excise earlier in a drug case.
After the incident, Muhammad Hasan, who fled from Kochi on a bike, narrowly escaped from the police at Wayanad. The police found that he left the bike and entered Mysuru via Masinagudi. Abhishek was caught by the police yesterday morning. At first, the police thought that he also fled along with Mohammad Hasan. He was taken into custody from Kacherippadi in Ernakulam during the investigation based on the mobile location. Hussain was also caught by the police from Ernakulam. Both are being interrogated by the team led by the Deputy Commissioner. It is reported that Hussain was not on spot when brawl took place.
Hasan and Hussain, who are from Kasaragod, were working as online food delivery boys in their early days of arrival at Kochi. Later they turned to other businesses. They recently shifted to a flat in Aluva. The police suspect that Hasan was engaged in drug dealings.
Mohammad Hasan was asked to leave from a music show held at GCDA near Kaloor stadium as he misbehaved towards a woman. Due to his grudge, he stabbed Mattancherry native Rajesh Radhakrishnan(28) to death. Rajesh was the organiser of the show.