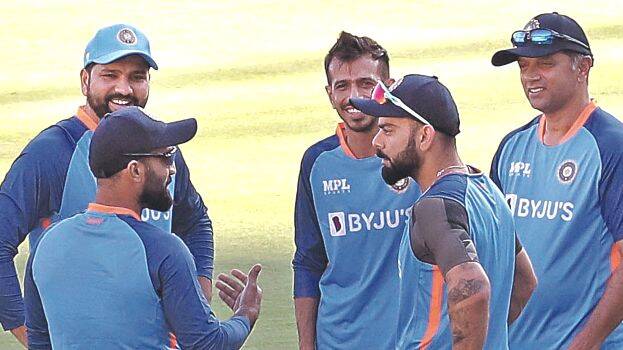 THIRUVANANTHAPURAM: Once more the high-octane cricket carnival is coming to Thiruvananthapuram. The first of the three Twenty20 matches between India and South Africa will begin at 7 pm on Wednesday, at the Greenfield International Stadium in Karyavattom. The Kerala Cricket Association has completed all the preparations for the grand match.
The 3-match series between India and South Africa is seen as the final step to the Twenty20 World Cup due next month in Australia. Both Rohit Sharma, who is leading the Indian side, and Temba Bauma, who is the captain of the South African team are taking the series pretty seriously.
India will meet South Africa today on a high note after its victory over Australia by a 2-1 win. South Africa on the other hand is coming to the match with victories it earned against England and Ireland.
The South African team had reached Thiruvananthapuram on Sunday and were seen training at Karyavattom. Many top South African players including skipper, Temba Bauma, have experience playing at the Greenfield stadium. They had played six matches against India A team way back in 2019 here.
The Indian players trained at the stadium on Monday. Captain Rohit Sharma has played three matches at the Greenfield grounds. This is the first time he is leading India here.
This is the fourth international match being played at the stadium and the third twenty20 match. India had won three matches of the four matches played here. Virak Kohli will be playing his 100th innings at the Karyavattom stadium.
Rohit Sharma has led India to consecutive wins in nine two nations match series since the 2021 World Cup. He is the second captain who has led India to the most number of victories in twenty20 matches.
Cricket fans will be allowed into the stadium from 4.30 pm.