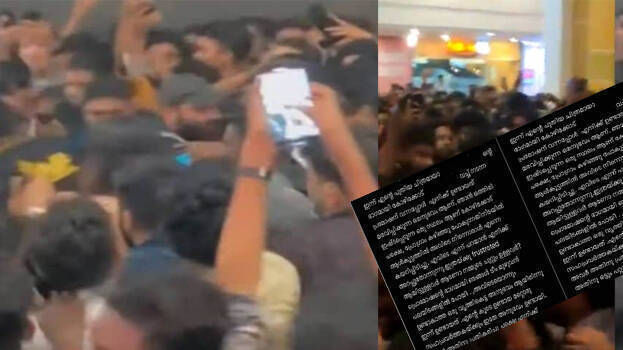 KOZHIKODE: The police have launched an investigation into the incident of sexual assault on two actresses during a film promotion event at a Kozhikode Mall. Attempts are being made to find the culprits who tried to molest the actresses by checking the CCTV footage of the mall.
The employees of the mall will also be questioned in connection with the incident. One of the actresses shared her ordeal on Facebook.
'Today, I had a chilling experience when I came to HiLITE Light Mall in Kozhikode as part of the promotion of my new film. Kozhikode is one of my favourite places. But while returning after the program, someone from the crowd grabbed me. It disgusts me to say where. Are people around us so frustrated?
Our team has visited various places as part of the promotions. However, I've never encountered such a pathetic experience elsewhere. Another colleague who was with me also had a similar experience. She reacted against it. However, I was not able to react then. I was feeling numb. I am asking from that numbness...Is your perversion over?', the actress wrote.