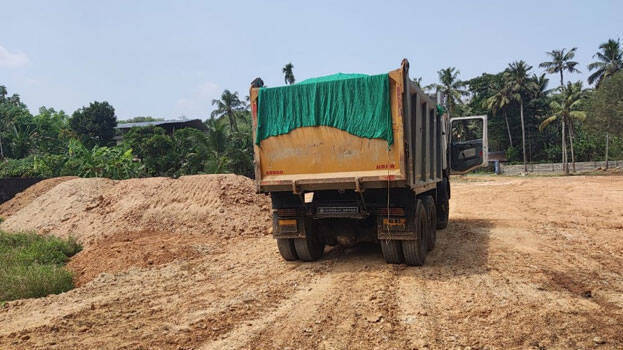 THIRUVANANTHAPURAM: A report of Central Ground Water Board mentioned an alarming decline in groundwater levels in the capital city as a result of unprincipled groundwater exploitation. The report said that more than 80% of the water that can be dug is being exploited in Chirayinkeezhu, Nedumangad, Parasala, Athiyannur and Pothancode among the total 11 blocks in the district. All these blocks belong to the semi critical category. These blocks were also in the semi critical category in the previous year's report of the land and water department. Water is mostly used in these areas for irrigation, industrial and domestic purposes. The report said that if the average level of groundwater in these places was 10 meters, it has now reached below 10 meters.

If the exploitation continues like this, there will be a severe drought in the district in near future. Actions should be taken keeping this in mind. The report said there is a fluctuation of up to 3 meters in the ground water in these five blocks during and after the rainy season. The district ground water department has started taking a census of wells and other water sources to effectively prevent exploitation of groundwater. Gangs exploiting ground water and selling it are active in the capital city. It has already been alleged that drinking water companies, which work only on paper, are behind the exploitation of underground water. Their manner is to buy land in many places and unscientifically dig bore wells and exploit the ground water. It is sold in bottles and tankers and fetch profits.

A separate application should be given for digging boreholes. The officials of the ground water authority will visit the place and conduct a ground water survey and give a report. Local bodies then give permission for digging. The common practice is the ground water authority dig bore wells to supply ground water. If this is not possible then the borewells will be dug by those licensed by the ground water authority. However, the water mafia threw this to the wind. Their practice is to dig three or four borewells in the same property.
Block, dug (million cubic meters), dug excessively
Athiyannur-1148.11-86.18%
Pothencode- 1247.59 - 86.68%
Chirayankeezhu- 1311.35 - 81.65%
Nedumangad- 1607.20 - 80.73%
Parasala- 1249.23 - 79.92%
Varkala- 1151.70 - 68.81%
Nemom- 3277.34 - 66.75%
Kilimanoor- 1531.38 - 54.28%
Perumkadavila- 1590.32 - 49.65%
Vamanapuram-1488.52-44.20%