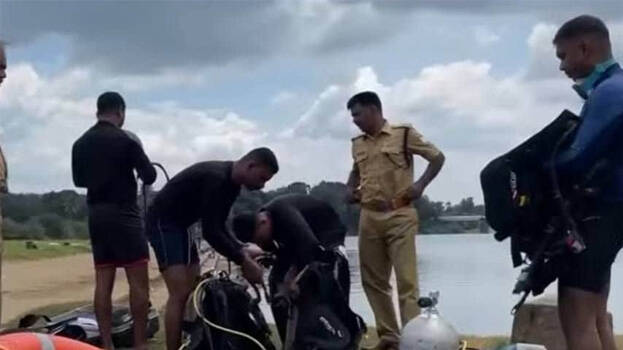 ALUVA: A youth died after jumping into a river from the Marthanda Varma Bridge with his six-year-old daughter. Laiju of Chengamanad jumped into the river with his daughter Arya Nanda. He jumped into the river after sending a WhatsApp message saying that he is going to die. The fire force and the police are jointly engaged in search operations to find her.
The locals said that he had severe financial liability. He was running a sanitary shop in a rented building in Puthuvasseri Street. Arya is a student of Athani Asisi School. She usually goes to school in school bus. The father and daughter were seen going in the scooter towards Athani. He then jumped into the river with her.
His wife Savitha is a beautician in Dubai. She had earlier informed that she would reach home next month to celebrate their son's birthday but reached this afternoon as her mother is in a serious condition. The incident happened in between this. The couple's eldest son Adwaidev is a fifth class student of Vidyadhiraja Vidya Bhavan in Aluva.