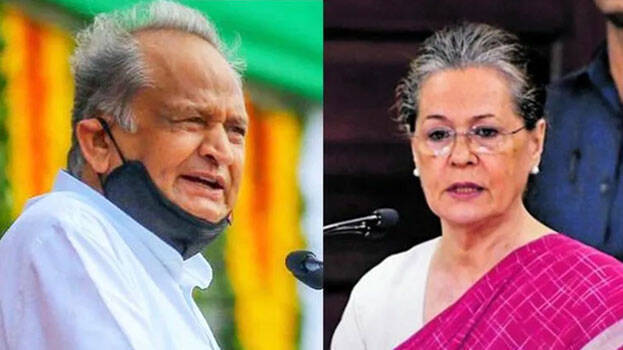 NEW DELHI: Rajasthan Chief Minister Ashok Gehlot has informed that he will not contest for the post of Congress president. He announced this after meeting Sonia Gandhi. Gehlot said that he had apologized to Sonia Gandhi for the incidents that happened in Rajasthan.

Gehlot added that he has a 50-year relationship with the Nehru family. The move by the Rajasthan MLAs had caused a rift in the relationship between the high command and Gehlot. Following this, Gehlot, reached Delhi yesterday and met Sonia Gandhi.

Meantime, Shashi Tharoor and Digvijay Singh will file their nomination papers for the Congress president election tomorrow. Tharoor also shared a picture of him with Digvijay Singh on Facebook today. "I welcome him to contest as Congress's presidential candidate. Ours is not a battle between rivals. It is a friendly contest among colleagues. Whoever wins among us, the Indian National Congress will win, Tharoor penned along with the picture.