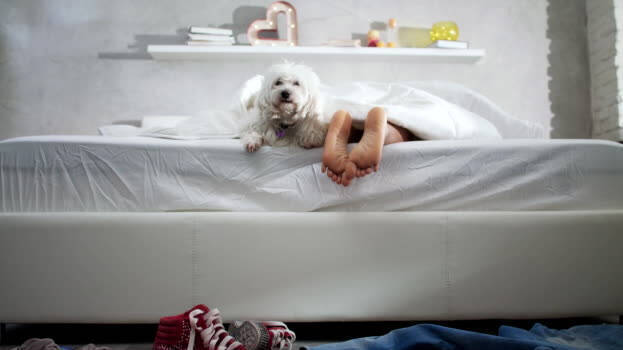 BRISTOL: Dogs are great companions and a symbol of unconditional love. However, if you are living with an untrained puppy, it can be turn to be a bad experience at times. A 51-year-old woman Amanda Gommo, hailing from Bristol in England, had such a bitter experience with her pet chihuahua. She was defecated upon by the dog which led to her being hospitalised for three days.
The incident took place when Amanda was taking an afternoon nap with her mouth open. At this time, the dog, who was unwell, pooped all over her face, some of which got inside her mouth as she was sleeping with her mouth open. She immediately woke up and rushed to the toilet. But as her son was iniside the toilet at the timehaving a bath, it took her some time to wash her face.
She tried hurling vigorously for hours. However, the situation got worse as she fell sick and showed similar symptoms to that of her pup. She experienced dehydration and her kidneys shrunk due to acute diarrhoea.
Following this, Amanda was admitted to the hospital for three days.
However, the woman said that she still loves her chihuahua and has forgiven her while adding that she will be a lot more careful in the future.