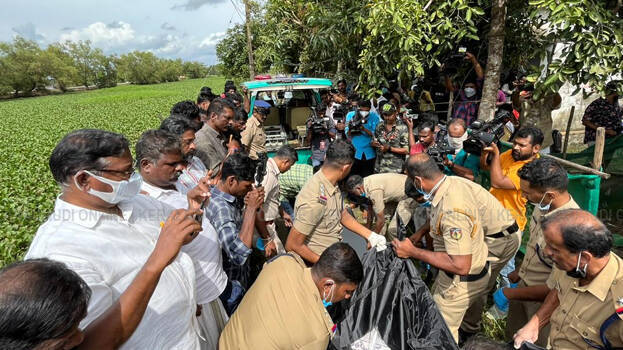 KOTTAYAM: The body of a man was found buried in a house in Changanassery. The deceased has been identified as Bindumon, a native of Aryad panchayat. He went missing on the 26th of last month. Bindumon's mother lodged a missing complaint with the Alappuzha North police. Bindumon's bike was received from Puthupally the other day. In the investigation based on tower location, it became clear that he had reached the area from where the body was found.
The police found that Bindumon's friend Muthukumar's house was in the area, this became crucial in the case. He is absconding. During the inspection at Muthukumar's house, it became clear that some work had recently been done on the floor. So, the inspection was conducted in the presence of Changanassery Tehsildar.
Muthukumar lives on this rented house. His wife is abroad. He has three children. They were shifted from here to their relative's house on the 26th. The reason for the murder is unclear. Muthukumar also hails from Alappuzha. Bindumon is a BJP worker and is unmarried.