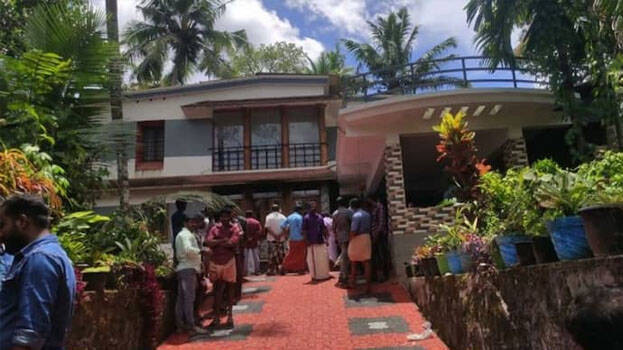 THIRUVANANTHAPURAM: The reason for the murder of an elderly couple at Kilimanoor was the revenge that Sasidharan had against the victims, Prabhakaran Nair and his wife Vimalakumari.
Twenty-nine years back, Prabhakaran Nair had taken Sasidharan's son to Gulf for work. Shortly afterward, Sasidharan's son committed suicide. This sparked hatred between the two families and they had frequent quarrels.
After the death of Sasidharan's son, his daughter also committed suicide due to depression. This increased Sasidharan's hatred toward Prabhakaran Nair. When the issue began to get out of hand, Prabhakaran Nair changed his residence to Madavoor.
Yesterday, Prabhakaran Nair was acquitted in the case related to Sasidharan's son. This verdict prompted Sasidharan to reach Madavoor and commit the crime.
Sasidharan hit the couples with a hammer before dousing them in petrol and setting the couple on fire. Sasidharan also got burns on his body during the attack. Prabhakaran Nair died in the attack and his wife died later in hospital. The incident took place at 11 am today.