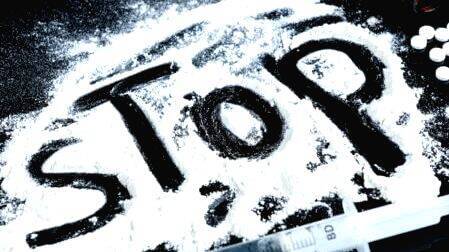 On Gandhi Jayanthi, the state government is beginning a mass movement against the menace of drugs. In the first phase, Chief Minister will begin a one-month awareness against drugs. The campaign will be mainly focused on schools and other educational institutions. The Chief Minister's announcement that awareness against drugs will be introduced in the school curriculum is welcome.
The Chief Minister made this announcement in a meeting attended by religious and community leaders. The role of religious leaders in the campaign against drugs is very significant. Religious institutions must also conduct drug awareness programs.
Only the cooperation of everybody can lead to more people joining the campaign. When campaigns like these are included in the school curriculum, the children will learn about the menace of drugs from an early age. Drug dealers' primary target is school children. There are police reports which say that first children are provided with free drugs, which makes them addicted to such products. Then they are even used as middlemen to sell drugs to others.
The opposition has given full support to the government's initiative to tackle the drug problem. The issue of drugs has grown to become a great social evil. The number of criminal cases registered in the smuggling and use of new generation drugs is doubling each year. The report of the Excise Department says that the majority of drug addicts were introduced to the substance from an early age onwards. This shows the seriousness of the situation.
Therefore, parents, school authorities, teachers, NGOs, psychologists, and social workers must work united with the government's initiatives.
The decision taken by one side not to open schools on Gandhi Jayanthi because it is a Sunday is not right. They must realize that the initiative taken on this day will be the greatest religious prayer. Everyone must realize that religions can survive only in a healthy society.
It is important to give more focus to anti-drug campaigns in schools, more than that which is given to sports. The student organizations also have a big role to prevent the young generation from falling prey to the drug mafia.
Kerala Kaumudi has been partnering with many government departments every year to conduct anti-drug campaigns in schools called 'Bodha Pournami'. We will continue this program in the coming years as well.
This is a fight that we must all fight together. We cannot fail in this.