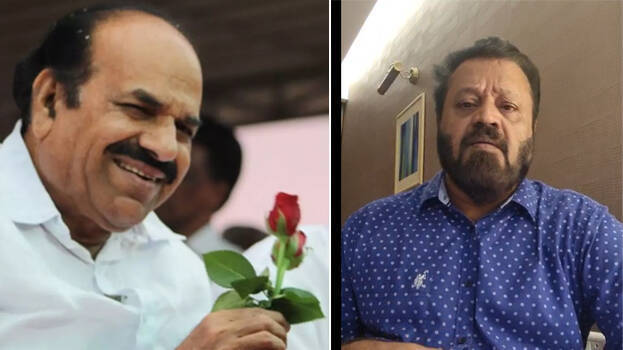 Former MP Suresh Gopi got emotional while talking on the demise of CPM leader Kodiyeri Balakrishnan. He said former home minister Kodiyeri Balakrishnan was the leader who brought revolutionary changes in the police system of the state.
Suresh Gopi also shared the pain of trying to meet Kodiyeri 10 days ago which did not happen. His response was through a Facebook Live. The actor had informed the other day that he will come on Facebook Live as part of the promotion of his new film Mein Hoom Moosa. The actor said that he came live only because he had informed in advance.
His words
'Namaskaramm, came only because of the notification on today's live. The Live was decided as these are the days to thank everyone for the recognition getting for his latest film Moosa. But after deciding this, came the news that pain us. Our dear Kodiyeri Balakrishnan is no more with us. I am saying this after keeping all political thoughts aside. He was the home minister who brought revolutionary changes in the police system of Kerala.


As a MLA for many times, as a party worker who has done beneficial things for the party, as a state secretary, taking into account the things he has done for the people as a human being, based on the twenty-five years of relationship personally, as an elder brother, his children also my friends, his wife, I join them in their pain.
I made an attempt to meet him in the hospital when I was in Chennai ten days ago. His son Binoy said the doctors don't permit visitors to meet him because they are scared of any infection he gets. So was not able to meet him and that is also a pain,' the actor said.