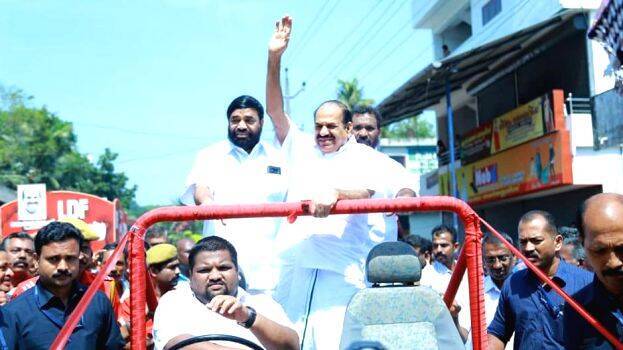 THIRUVANANTHAPURAM: Kodiyeri Balakrishnan was a movie lover despite being busy in politics. He used to watch movies on the release date itself. He loved to watch action movies on screen and enjoy it with along with the fans cheer. As a leader standing like a hero among party workers, he was also fond of silver screen heroism as well.
When Thiruvananthapuram became his centre for work, he first stayed in the MLA quarters. His love for movies increased at that time. During the pandemic, he watched movies in OTT when his disease pain reduced. He listens to songs in his past time. Yesudas and Lata Mangeshkar are his favorite singers. He send birthday wishes to Yesudas on his last birthday on January 10.
Kodiyeri found time for reading despite his busy schedule. He has said that the foundation of his political education was through the knowledge and understanding gained through regular interaction in the library. Along with that, Kodiyeri Balakrishnan, the leader, was formed with the support and strength imparted by the beedi workers.
Kodiyeri's office room in AKG flat is a good library. He was especially fond of pens and diaries. As soon as he receives a diary, he writes his name 'Kodiyeri Balakrishnan' on it.
He interacted with all kinds of people on social media. His last post was a tribute to late Congress leader Aryadan Muhammed on September 25. Below that, a reply written by a party worker MA Kasim was for Kodiyeri:
'I was looking forward to seeing your Facebook post. Not a day goes by us remembering you. We have a great desire to come to Chennai and meet you. But we realize the reality that we should not visit you for the betterment of your health. Get well soon and come back to Kerala comrade'.