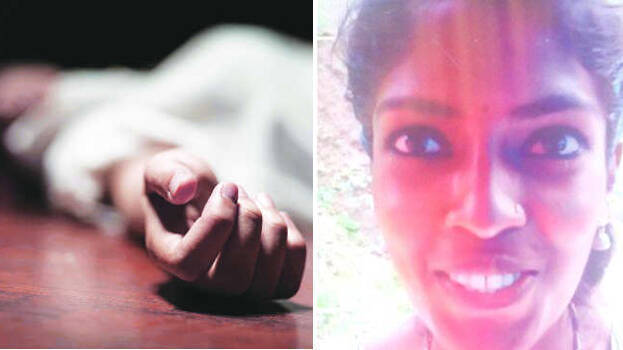 KOCHI: A youth cheated his lover after withdrawing from the suicide pact. The two had decided to die together but at the last minute, the youth chickened out. The tragic story of 21-year-old Vidya, a native of Rajakumari in Idukki, hit by a train near Tripunithura railway overbridge on the night of September 15, is heart breaking.

Vidya left home to commit suicide with Vishnu (23), a native of Udumbanchola in Idukki, arrested the other day in the case, on September 14. They were in a relationship for four years. Vidya is the youngest daughter of Chellappan and Pushpa, a poor family in Rajkumari. She fell in love with Vishnu when she was studying for degree in Thodupuzha. She had to discontinue her studies due to financial difficulties. She got a job in a super market in Kakkanad ten months ago. Her parents are daily wage labourers. Her father is not able to go for work now after suffering a stroke. Her sister is married. The family met the expenses for treatment and others with Vidya's salary.

Vishnu also reached Ernakulam. His parents are separated. His mother and sister are in the serial field. He used to stay with his mother in Kakkanad and at times at his sister's apartment in Tripunithura Chathari Star Homes. He used to bring Vidya at his sister's apartment. Meanwhile, Vishnu tried to avoid Vidya. Arguments over his relationship with another girl were also common.

The police received information that Vishnu had a fight with Vidya on she going home for Onam. She reached the flat in Chathari on September 14. A fight broke out between the two. She was beaten brutally. It is suspected that other inmates also attacked her. The visuals of Vishnu dragging Vidya at night were captured on CCTV cameras. Vishnu told police that they left the house to commit suicide together. A dispute broke out again under the Tripunithura railway overbridge. When the moment of fate came, Vidya ran towards the train that came then but Vishnu chickened out. The investigation and his arrest was following the complaint lodged by Vidya's mother.

Vishnu was addicted to alcohol and drugs. He was drunk on the night of September 14. He had tortured her physically and mentally. When the police took him to Kalamassery Medical College Hospital for medical examination, Vishnu turned violent and destroyed the medical equipment and other things. The police have also filed a case for destroying public property.