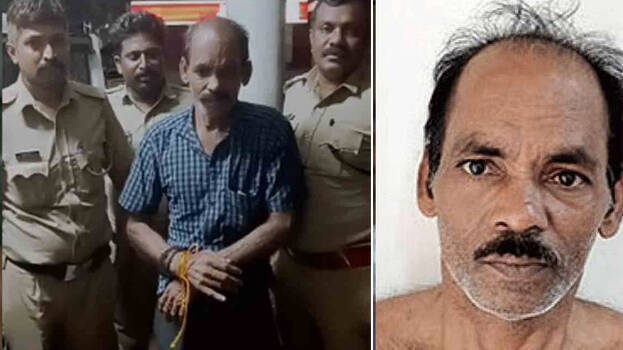 KOCHI: The police nabbed the notorious thief Mariyar Pootham (Johnson). Ernakulam North Police took him into custody Monday morning. The locals caught Mariyar Pootham when he entered a house to rob and then handed him over to the police. The owner of the house was injured with the knife the suspect had in his hand while trying to catch him.

Mariyar Pootham has been a headache for the Ernakulam North Police for the past few years. Every time he gets out of jail after serving the sentence, he will come again to steal in the North Police Station area to take revenge on the police. The police will warn the locals when he is released from jail.

The accused goes out only at night. He will not use footwear. He has the ability to run and escape through walls leaning on his toe. After committing the theft, he escapes with the money in a train. When it gets over, he will come again to steal. He was released last August in a case convicted in 2018.

His hobby is to break into houses where women live alone and harass them. He will steal after keeping a knife or a machete in hand. His wife was also arrested in a theft case in 2012.