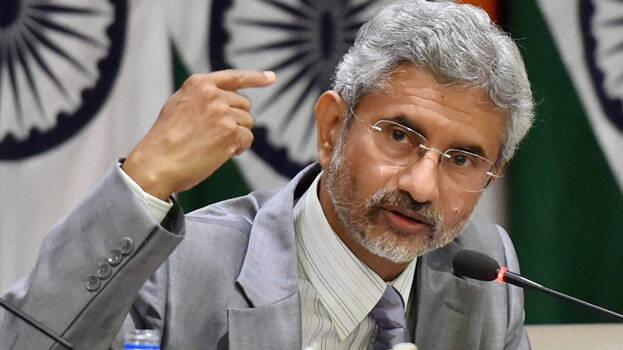 NEW DELHI: External Affairs Minister S Jaishankar, has mocked Pakistan during his speech on 'Rising India and the World: Foreign Policy in Modi Era'. He said that while India is considered as an expert in IT (Information Technology) among the world countries, the neighboring country is known as an expert in international terrorism.

He also claimed that Narendra Modi government's diplomacy made other countries look at the threat of terrorism seriously.

'No other country practices terrorism in the way Pakistan has done. You show me anywhere in the world what Pakistan has done for so many years against India. India has made other countries aware that if terrorism is not being controlled now, it will harm them in the future,' said the Union minister.
When asked by a student how the Modi government would fulfill Sardar Vallabhbhai Patel's vision of 'undivided India', Jaishankar responded that partition was a real tragedy that led to problems like terrorism. He said that the best way for realising the dream of Sardar Patel is for India to be strong, successful and confident.